Stephen P. Savino claims he was brutally assaulted by Belmar cops after being denied entry to Bar Anticipation in July 2019, according to a federal lawsuit.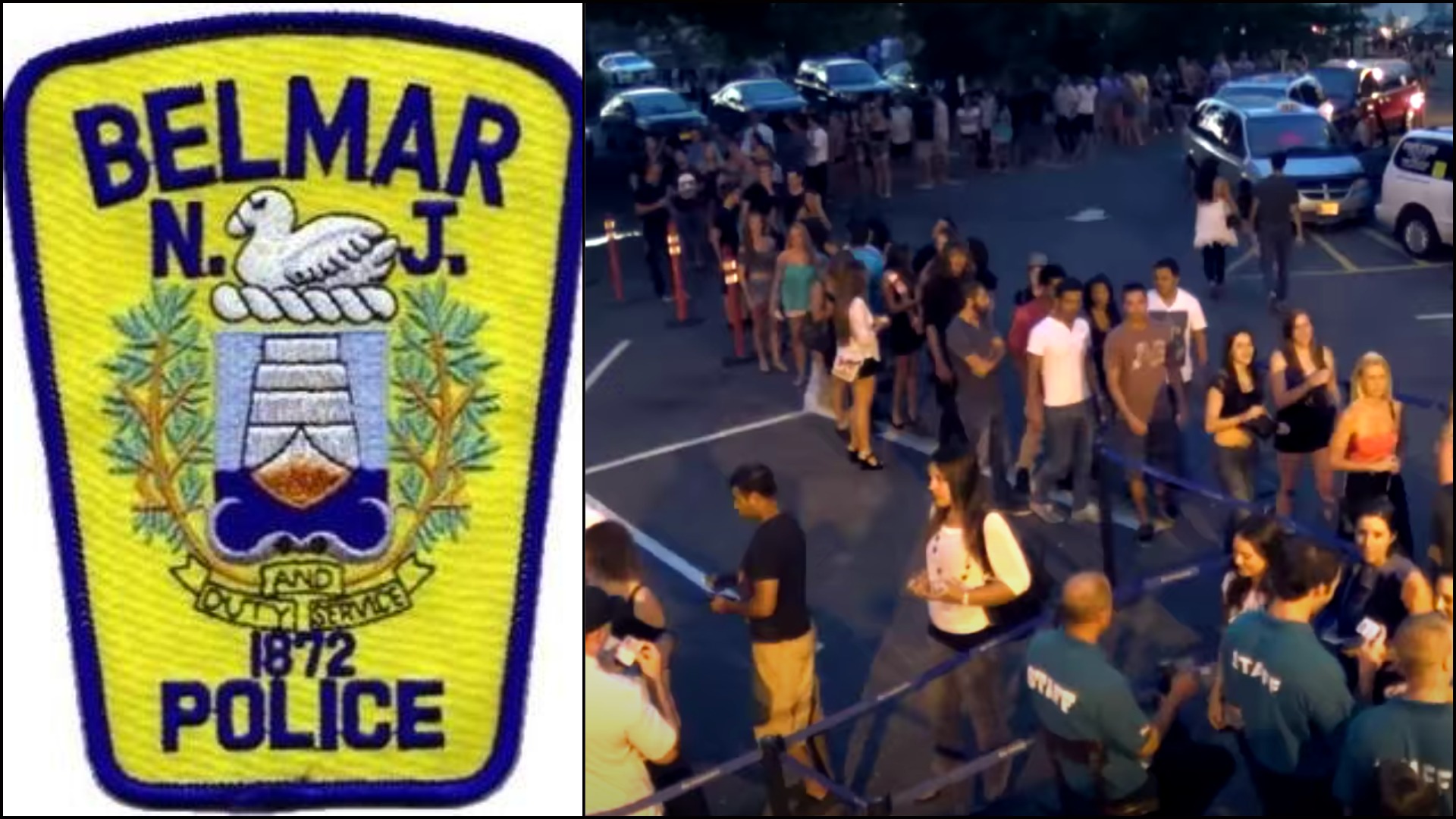 A three-count complaint has been filed in federal court against the Borough of Belmar alleging police used "excessive and objectively unreasonable use of force" when arresting a man denied entry to a popular Jersey Shore bar.
According to the lawsuit, on July 6, 2019, at approximately 10:30 PM, Stephen P. Savino was with a group of friends attempting to gain entrance to Bar Anticipation (Bar A). Unlike his companions, Savino claims he was denied entry after his valid probationary license was not accepted by a bouncer.
After not being admitted into the bar, a roped barrier was supposedly placed between the bouncer and Savino as the plaintiff asked what would be an appropriate form of identification. Without provocation from any Bar A employee, Belmar Police Department (BPD) officers began to remove Savino from the property, per details from the complaint.
It's at that moment Savino alleges he was brutalized by BPD officers, particularly Det. Michael Yee. Specifically, details from the lawsuit include:
Savino claims he asked why Yee was touching him when being removed, then Yee forcefully pulled Savino to the ground.
While on the ground, Yee and another officer allegedly "began kicking, punching, and physically assaulting" Savino.
Savino states he "attempted to protect his head and face from the brutal and unwarranted attack" as BPD officers screamed "stop resisting!"
After the alleged beating, Savino says he asked why he was being arrested several times. In response, Yee supposedly raised Savino's cuffed hands above the plaintiff's head forcefully and "threatened to break his arms if he continued asking questions."
After being transported to the police station, Savino claims he was placed in a choke hold by an unidentified BPD officer, walked into an open room, and thrown face first into the ground in a violent manner for asking why he was arrested.
The lawsuit asserts that "it wasn't until several brutal assaults and extensive time had passed" when Savino learned of his charges. According to a Belmar and Lake Como police blotter, Savino was charged with resisting arrest, disorderly conduct, defiant trespass and interference of business.
Municipal court records indicate that the resisting arrest, disorderly conduct, and defiant trespass charges were dismissed; however, Savino was found guilty of a noise violation and interference with business. He was fined $1,580 combined for the two offenses.
Savino's complaint alleges BPD officers violated his 4th, 8th, and 14th Amendment rights under the U.S. Constitution. As well, the lawsuit claims Belmar failed to properly train, supervise, and discipline its police officers.
The plaintiff is represented by attorney Robert L. Tarver, Jr, of Toms River, NJ. The lawsuit, filed on June 23, 2021, names the Borough of Belmar, Yee, P.O. Philip Bohrman, P.O. Michael Allen, and former BPD Chief Andrew Huisman as defendants.
A spokesperson for the Borough of Belmar could not be immediately reached for comment. If/when comment is provided, this article will be updated.