A 2014 JCPD Internal Affairs file obtained by Real Jersey City reveals that a Jersey City police officer received a 120 day suspension and lost 15 accrued days for a DUI involving their gun discharging.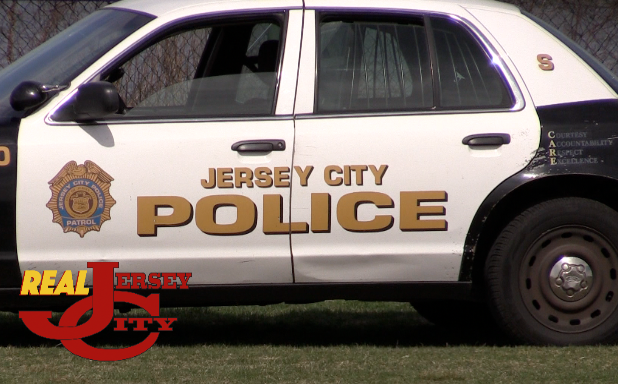 According to a Jersey City Police Department (JCPD) Internal Affairs file, one JCPD officer received a 120 day suspension and lost 15 accrued days for a DUI involving their gun discharging, while another JCPD officer was fined two compensatory days and twelve vacation days and the loss of his driving privileges for three months for conviction of DWI.
The internal affairs document, known as "Dispositions exceeding 10 day fine/suspension," only listed those two cases for 2014.
Sources have confirmed to Real Jersey City that the JCPD officer who received the major discipline is former Detective William Kallert, while the other officer has not been identified.
Kallert was charged with drunk driving following an incident in which he allegedly fired his service weapon while inside a police vehicle he was not authorized to have while off-duty, according to the Jersey Journal.
At the time Mayor Steven Fulop told the Jersey Journal, "What was acceptable before will no longer be tolerated. My expectation is that police and city employees will be role models both on and off duty. This situation is not acceptable and will be dealt with aggressively and fairly."
In a lawsuit filed by ex-Chief Robert "Bubba" Cowan, Fulop is now accused of covering-up the suspected DUI of Jersey City Police Superior Officers Association VP Vincent Corso for political reasons.
According to the internal affairs document, Kallert retired two days after the Robbinsville, NJ incident involving Corso.
The suspected DUI of Corso was not the first documented incident involving him with alcohol. A video allegedly depicting Corso and other JCPD officers drinking in uniform at an off-duty assignment, which sources claim he was punished for, can be seen below:
Through research and documentation, Real Jersey City has also learned that Corso is the officer who tragically shot and killed fifteen-year-old Michael Anglin in 2000 near the intersection of Bayview and Arlington Avenues. Through Corso's own admission, under questioning from the Hudson County Prosecutor's Office (HCPO), it has come to light that he was at a local tavern hours before the shooting of Anglin.
Jersey City Spokesperson Jennifer Morrill, as well as Public Safety Spokesperson Carly Baldwin, did not respond to an email inquiring whether Corso was disciplined by internal affairs for the Robbinsville incident before reports of Cowan's lawsuit, if he's been disciplined at all.
As well, Morrill did not answer whether Fulop sticks by his own words that "what was acceptable before will no longer be tolerated. My expectation is that police and city employees will be role models both on and off duty."