Jersey City Police Officer Michael Maietti claims that then-Sergeant Terrence Crowley used racist and misogynistic terms in an alleged 2010 handwritten "Crash Review Evaluation" report, which Crowley falsely attributed to him, beginning a pattern of harassment and retaliatory conduct that created a hostile work environment for Maietti.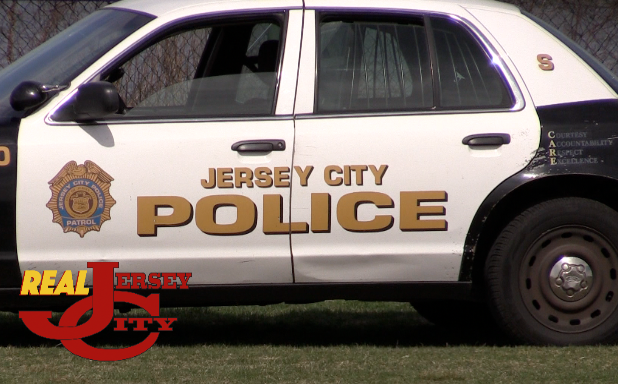 The Jersey City Police Department (JCPD), city, and a superior officer are being sued in the Superior Court of New Jersey over an alleged 2010 "Crash Review Evaluation" report that used the words "ni**er" and "cu**" (derogatory terms for black people and women).
Police Officer Michael Maietti claims that then-Sergeant Terrence Crowley used the racist and misogynistic slurs in the alleged report, which Crowley falsely attributed to him.
This is not the first time the alleged report has been mentioned in a lawsuit. The report is also mentioned in a lawsuit recently filed in federal court by JCPD Lieutenant Kelly Chesler and former JCPD Captain Joseph Ascolese.
Of note, following JCPD Chief Philip Zacche being sworn in as chief in October of 2014, Crowley was promoted to the rank of lieutenant.
BACKGROUND AND ALLEGED CRASH INVESTIGATION REPORT
Maietti, a certified police motorcycle instructor and crash reconstructionist, started his career with the JCPD in 1994. In 1998, he was transferred from the North District to the Operations Division of the Jersey City Motorcycle Squad.
According to the lawsuit, Crowley was the sergeant in charge of Maietti's unit and his supervisor for periods of time.
Additional details from the suit state that in 2006 Maietti became the Motorcycle Clerk, with duties consisting of record keeping and fleet maintenance, as well as training officers throughout the State of New Jersey in motorcycle operation safety courses.
In 2010, the year the alleged report was produced, the suit states the command of the Motorcycle Squad consisted of Lieutenant Leonidas Karras and Crowley.
Maietti claims that some time around the afternoon of June 3, 2010 he was handed a written document by Crowley, entitled "Crash Review Evaluation" report, JCPD file number 10-13771. The alleged report, which contained the racist and misogynistic terms, was supposedly signed and dated by Crowley to Karras that same day.
According to the lawsuit, Maietti was mentioned in the alleged report, as well as another Jersey City employee, regarding a motor vehicle accident Maietti was allegedly involved in around May 27, 2010.
ALLEGED HOSTILE WORK ENVIRONMENT CREATED BY TERRENCE CROWLEY
The alleged report attributed the offensive and discriminatory language to Maietti, which he claims is not true. Furthermore, Maietti claims the report adversely affected his employment and created a hostile work environment for him, supposedly including:
– Notification in November 2010 of a transfer from the Motorcycle Squad to North District.
– Removal of his name from his mailbox at work.
– Not permitted to retrieve his personal belonging from the locker room after locks were suddenly changed in December 2010.
– An audit of his "time owed" in January 2011, for no apparent reason, which was witnessed by another officer.
– Removal as Motorcycle Clerk from November 2010 through the beginning of February 2011, when he was returned to the Motorcycle Squad but not as a clerk in the unit.
Maietti states that he experienced further retaliatory treatment, harassment, and the "least desirable" work assignments – including being required to work on Christmas Day of 2011, unlike other members of the unit.
As stated in the lawsuit, in July of 2013 – the beginning of the Fulop Administration – Maietti replaced the retiring clerk of the Motorcycle Squad. His commanding officers would eventually be Ascolese and Chesler.
In June of 2014, Maietti was apparently injured on the job, requiring serious medical attention – forcing him out of work for a significant period of time.
While out on Medical Leave in November of 2014, Maietti learned that Crowley had been assigned back as his supervisor in the Motorcycle Squad and promoted to lieutenant. At that time he informed Ascolese and Chesler about the alleged 2010 report, whom forwarded it to Zacche and Deputy Chief Joseph Delaney.
Maietti claims that following his disclosure of the alleged report, Crowley supposedly orchestrated a hostile work environment for him – including derogatory comments, harassment, retaliatory conduct, and bullying behavior.
According to the lawsuit, the language contained in the alleged report violated multiple laws and executive orders regarding racial and gender discrimination.
RECENT CLAIMS OF HARASSMENT
Maietti also claims, upon information and belief, that around November 24, 2014, he learned that Crowley had supposedly requested another officer make a false report implicating him.
Upon return to work on December 16, 2014, he was not permitted back to his position as clerk in the Motorcycle Squad, supposedly without reason, according to the lawsuit.
Instead, he was ordered to report to work as a clerk in the record room in the Operations Division at 1 Journal Square – making him unable to retrieve his badge and uniform, and forcing him to work among civilian employees of the city. This supposedly resulted in him losing overtime opportunities, resulting in a loss of pay.
Maietti also claims he repeatedly complained to his union representative about the retaliatory conduct.
In addition, the lawsuit states that around January 15, 2015, while Crowley was working, Maietti found that unlike other employees, access to his computer had been denied. As well,  around January 19, 2015, Ascolese was ordered to remove Maietti from his position as clerk, and that Maietti would train his replacement – which was embarrassing and humiliating to him.
Two days later Maietti returned back his position, but only one day after that Ascolese and Chesler were removed their command positions and transferred to patrol, according to details from the suit.
Upon information and belief, as stated in the lawsuit, Ascolese and Chesler were removed after they complained about Crowley.
One more day later, on January 23, 2015, the Motorcycle Squad was ordered to suddenly be disbanded, which caused 24 police officers, including Maietti, to be removed according to the lawsuit.
Of note, at a March 24, 2015 Jersey City NAACP meeting, Public Safety Director Shea referred to the Motorcycle Squad as a "club."
Around January 29, 2015, his last day in the Motorcycle Squad, Maietti apparently re-injured his back after he was allegedly ordered to move boxes and tables.
As well, according to the lawsuit, Maietti filed a complaint with the city's Equal Employment Opportunity officer.
LAWSUIT CLAIMS AGINST POLICE DEPARTMENT AND CITY
The lawsuit claims Crowley abused the authority delegated to him by the City of Jersey City and police department when he retaliated against Maietti and maintained a hostile work environment for him, and that the city and police department are strictly liable for Crowley's actions.
The suit goes on to claim that the conduct of the defendants constituted an adverse employment action directed at Maietti, in direct violation of the Conscientious Employee Protection Act.
Maietti is seeking a trial by jury. A phone call seeking comment on this story from his lawyer, Paula M. Dillon of the firm Krumholz Dillon, was not returned.
KIYC INVESTIGATIONS OF ALLEGED WASTE, ABUSE WITHIN JCPD
Maietti, who lives in Bergen County, was identified in a Kane In Your Corner (KIYC)-News 12 report in August of 2014 regarding his 48 miles a day commute in a city-owned Dodge Magnum.
The report also states that he received over $10,000 in overtime pay during the 2014 Super Bowl, which occurred in January and February of that year.
FULOP ADMINISTRATION DECLINES RESPONSE TO LAWSUIT, KIYC REPORT 
Jersey City Spokesperson Jennifer Morrill did not respond to an email seeking comment on the lawsuit, and whether any of the Jersey City officers identified in the August 2014 KIYC report have been disciplined or charged with any wrongdoing.